Roof Restoration Ferny Hills
Local Ferny Hills Specialists in Roof Repairs, Painting, & Cleaning Services
StormSafe Roof Restoration offer comprehensive roofing services throughout Ferny Hills and the surrounding areas. Our experienced team of roofers can take care of all aspects of roof restorations, repairs, painting, cleaning, plus detailed leak detection services. Whether your roof needs a full renovation, targeted repairs or a fresh repaint, StormSafe are here to help. Book a no-obligation roofing quote from your local Ferny Hills roofing specialists today.
Full Roof Restorations Ferny Hills
A faded appearance, water leaks, or broken tiles can be good indicators that it needs some serious attention. Our experienced roofing contractors will be able to assess your roof and provide expert advice on any work needed including retiling, reattaching guttering or full roof restorations.
Roof Painting Ferny Hills
Not only will repainting your roof give it a noticeable lift, but it also helps to protect the tiles from the harsh rays of the sun. This is because the high-quality roof paint we use contains a special UV protectant and rust-resistant properties to help safeguard your roof.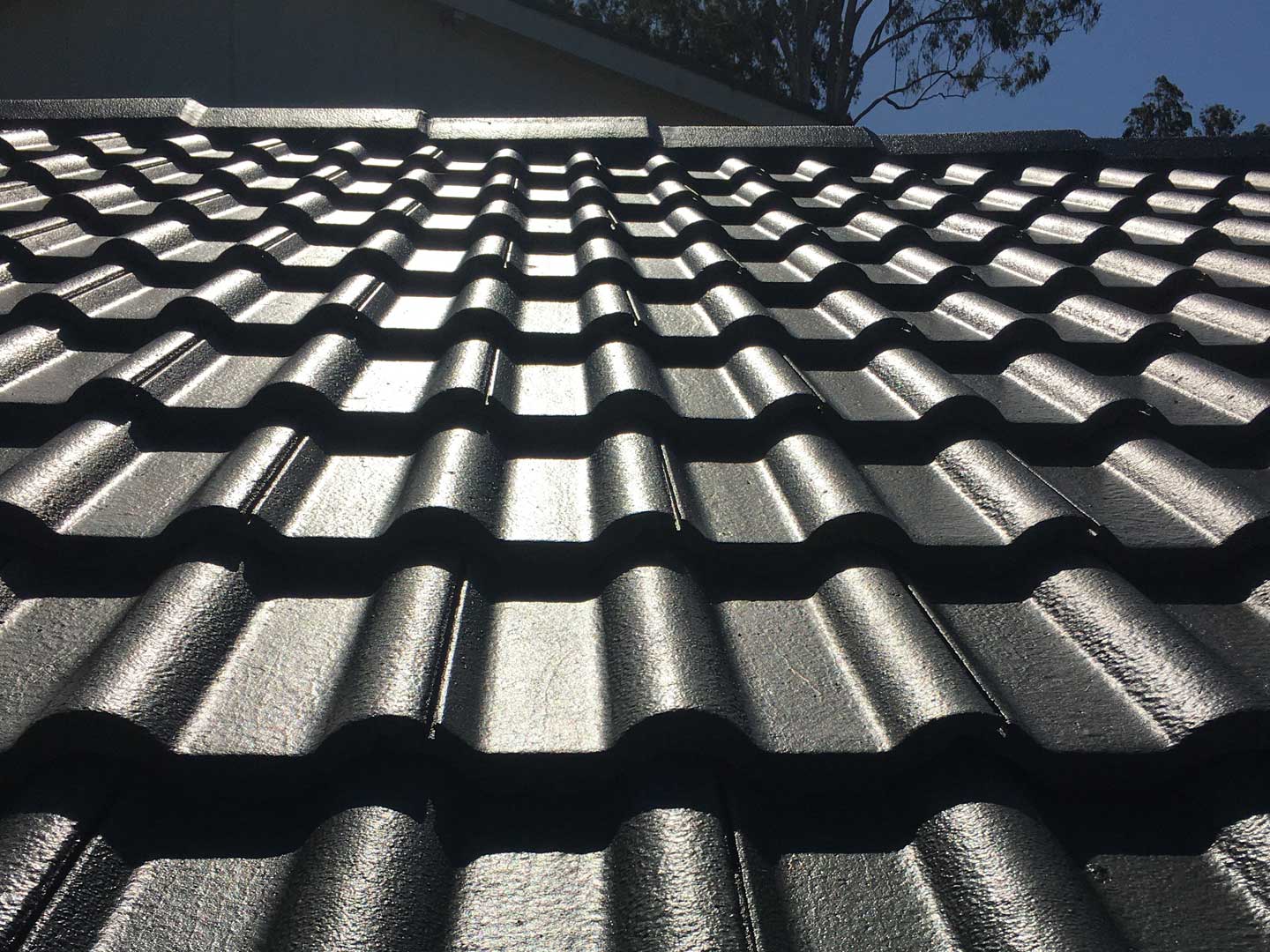 Complete Roof Repairs Ferny Hills
StormSafe cover all aspects of gutter and roof repairs from repointing and re-bedding, to roof leak repairs and replacing broken tiles. A solid, waterproof roof is your homes most effective safeguard against the Australian climate which is why it's essential to get any repairs carried out without delay.
Roof Leak Detection Specialists Ferny Hills
Even a small roof leak can wreak havoc with your rafters, wall framing, and insulation, and can even lead to wood rot – all of which can be very costly to repair and replace.
A leaky roof can be easily fixed in its early stages but can cause a lot of problems if left too long. We recommend enlisting the help of a roof leak repair specialist as soon as you notice any of the signs listed here to protect your home from further damage.
Gutter and Roof Cleaning Services Ferny Hills
Years of rain, hail and sunshine can make tiles look old and dirty, which can bring down the entire look of your home. The build-up of dirt and debris on the roof can create a damp environment which can lead to mould and mildew growth. In time, this can wear away the tile surface causing cracked or broken roof tiles.
We recommend homeowners in Ferny Hills have their roof professionally cleaned once a year to extend the life of the roof.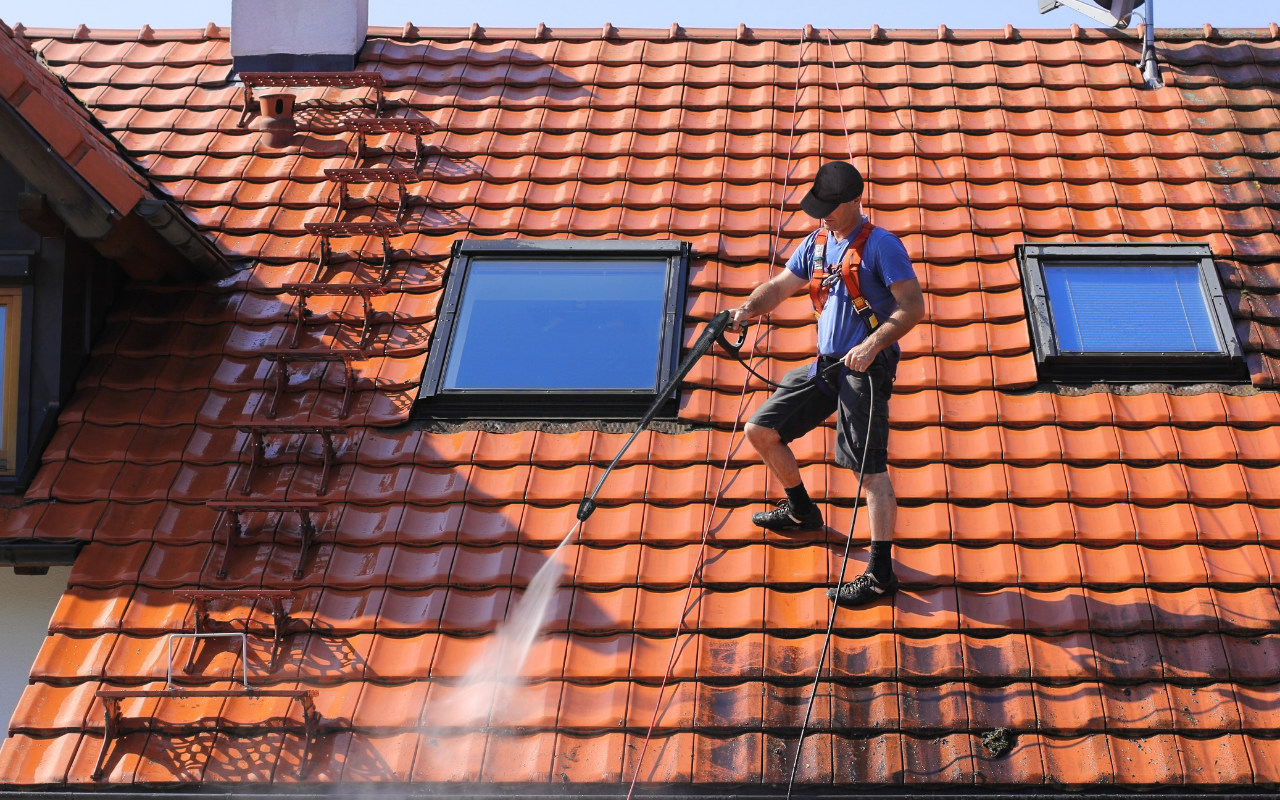 Reasons why you can count on StormSafe Roof Restoration
We offer a comprehensive 10 year roof coating and workmanship warranty*
Our team are all qualified, experienced and licenced roofing specialists
Ensuring your roof is watertight is our priority, we are committed to repairing leaking roofs as quickly as possible.
We offer a seniors discount*.
To protect your home and ensure any restoration work is completed without delay we offer interest-free payment plans*.
StormSafe Roof Restoration is a division of Fallon Solutions which means we are backed by a huge trade team that can take care of all your home & commercial trade needs.
*Conditions apply, speak to our service team for details.
Your Trusted Local Roofing Specialists in Ferny Hills
Looking for a specialist roofing contractor for high quality roof restoration services inFerny Hills? Contact StormSafe Roof Restoration team at 1300 39 49 59 or complete our online roofing service quote request and one of our service team will get in touch.