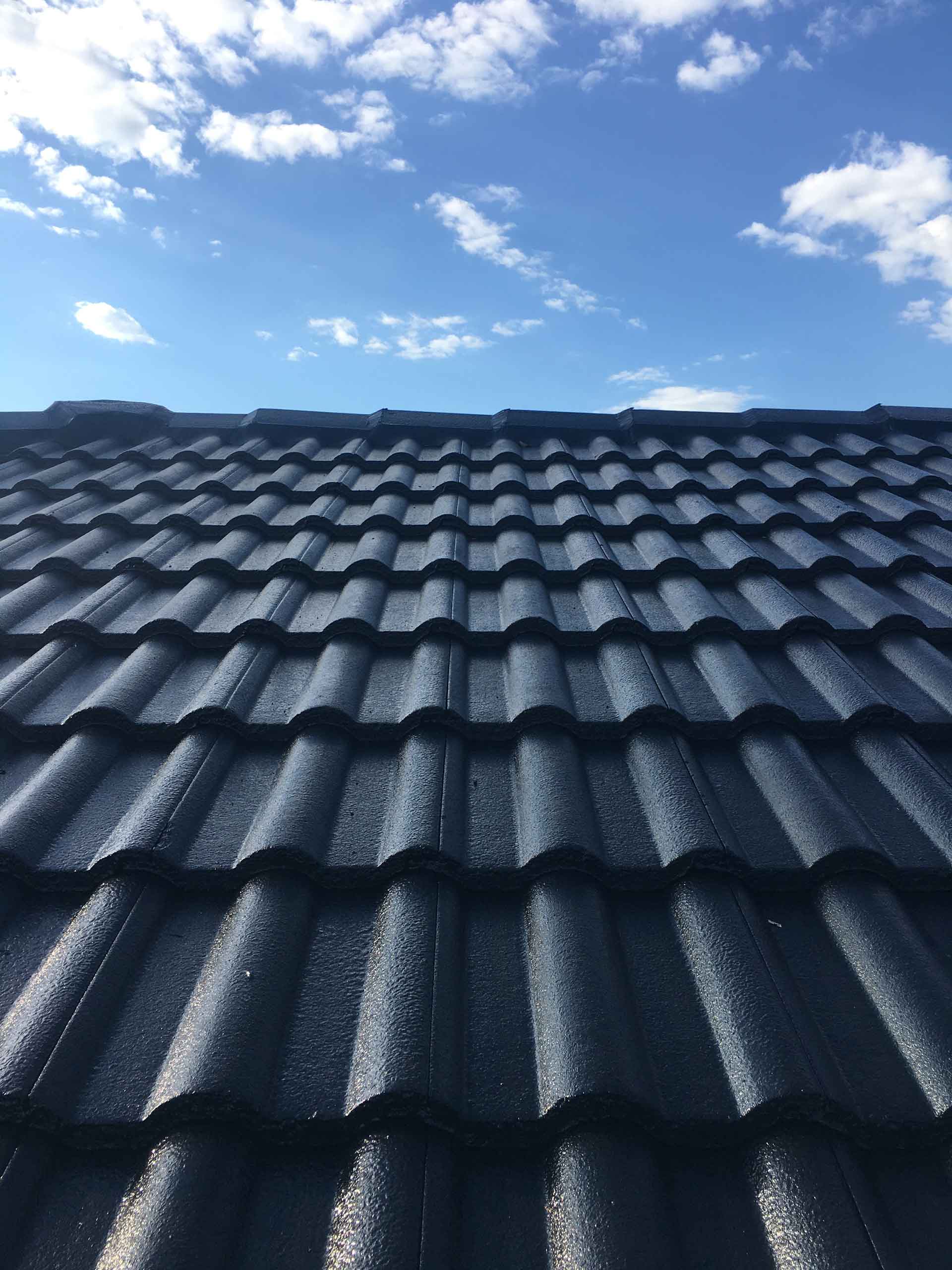 Reviews
We pride ourselves on providing the highest quality service and we think our amazing customers agree.
Highly recommend Aaron's company. Mark had visited us at home, very professional, had walked us through the process of what service to expect from them & gave a good quote, we then had Ricky who carried out the job in exceptional time but with care & produced quality work, we are very happy with the result, Aaron checked in for final inspection & was able to provide photos, admin team were a breeze to deal with, a pleasure to come across this company so glad we did, you won't be disappointed as all members are reputable. A great choice we made in the end amongst the competition.

The team from Stormsafe did a great job on our tile roof. Turned up when they said they would each time and Daniel delivered an outstanding finish - thanks guys - we'll get you back in 10-15 years time 🙂

Thanks to Aaron and his super professional team. Our roof restoration looks fantastic. Will recommend to others.

Aaron and his team did an amazing job. You get what you pay for, and in this day and age. If you can affords to pay for quality, then Aaron is the man for the job.Thank you Aaron and your team.

I totally recommend hiring Stormsafe restoration & roof repair. From Mark who gave me the quote, David who carried out the repairs to John who prepped & painted the roof. And of course there's Aaron who did the organising. Awesome team work guys.The hardest part for me was choosing the correct colour to go with the colour of the house. Hard because I wasn't present on site but 1100k's away working. I was totally overwhelmed upon arrival 2 days ago😊 Very professional job carried out guys. Thank you so much 👏

Aaron and the team did a great job on our roof, completely transformed the house and Aaron had great advice beforehand on colours. I highly recommend using Stormsafe if you're considering getting any work done as we couldn't have asked for more from start to finish!!

Jaidyn best site manager is very professional and honest.

Very Professional, on time and we could not be happier with our roof. I would Highly recommend Stormsafe Roof Restoration.

Giovanna Di Marco

★ ★ ★ ★ ★

Aaron was highly professional, knowledgeable and reliable. He explained what the issue was and how it could be repaired. He thoroughly checked all aspects of the roof and gave us a thorough explanation of the repair needed. I can confidently recommend StormSafe Restoration for all roofing needs.

Amazing service. Very easy to work with! The roof looks great! would highly recommend.

The guys from Stormsafe did a very professional job when repairing and painting our roof. The turned up when they said they would, it took them as long as they said it would, they cleaned up afterwards and we are very happy with the outcome. I would recommend them.

Jan Mastenbroek

★ ★ ★ ★ ★

Stormsafe restored our complete roof with the full Dulux Acra-Tex system. The service they provided was very professional with every stage of the works well communicated to work in with us. We are very pleased with the final result and would not hesitate to recommend Stormsafe to anyone for a job well done. The work crew was excellent, working safely and keeping a clean work site. Aaron delivered on all agreements through excellent communications and professionalism.

Aaron and his team were terrific. Right from the initial visit to all his tradesman, Aaron runs a professional and well run business. Super happy with the result.

Sincere, calm and friendly service and excellent work; I can't expect more. 5+ stars to Aaron and his team. Highly recommend.

Aaron and his team did a professional job and went the extra mile to make sure we were happy with the finished job. Aaron even left the railing on an extra week after the job was done so I can re install the solar panels more safely.

Aaron and his team were working on our neighbours roof and Aaron came and saw us and said that he noticed that we had some ridges and capping that had come adrift and suggested that we get it looked at prior to the next storm coming through. He said he had some more jobs to go to but if we wished he would try and come back later that afternoon and have a look at our roof. We agreed and Aaron did come back late that day and fixed the roof for us. Thanks for the great service Aaron.

Excellent service and quality work. My roof looks great.

Awesome service and the roof was beautifully done. Would highly recommend.

Professional and efficient. Highly recommend.

Fantastic result, my roof looks brand new. Aaron and his team were on time, very professional and got the job done perfectly and left the site clean. Highly recommend this company, very happy with the roof restoration.
Want a free quote?
Contact our team today.